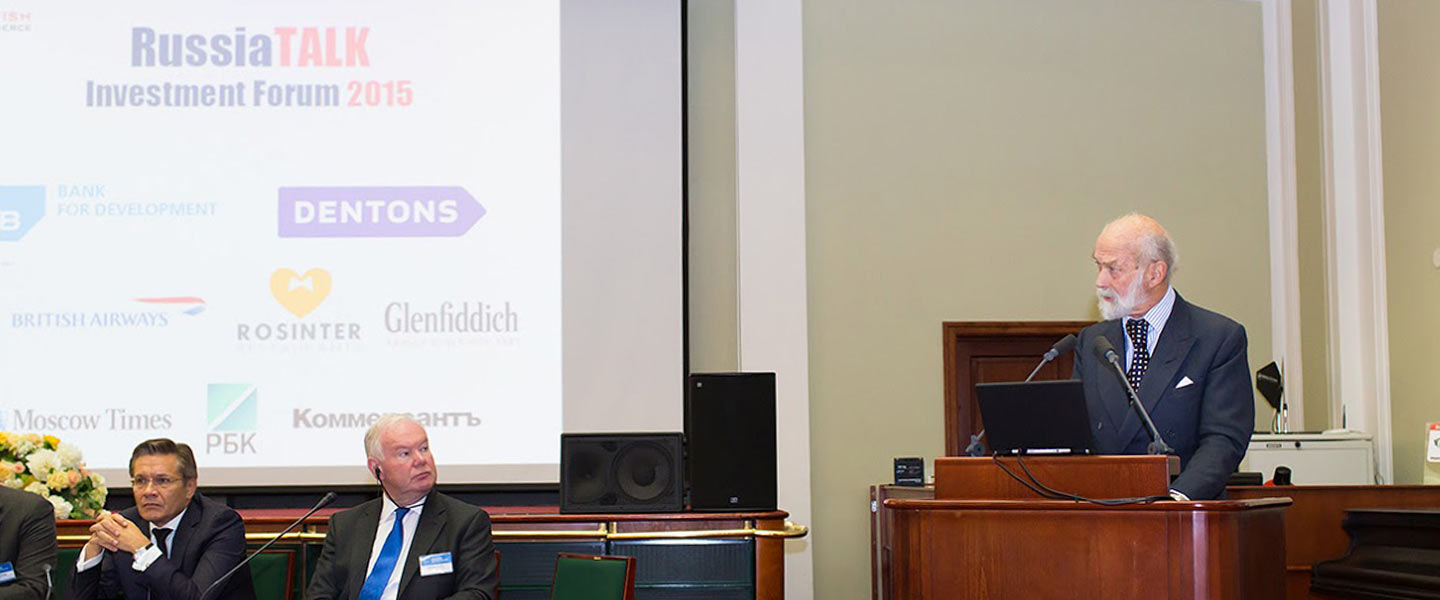 Russia
Related through his grandmother to Tsar Nicholas II, Prince Michael has always had a strong emotional attachment to Russia, which he first visited in 1992, following the collapse of communism. Now Patron of the Russo-British Chamber of Commerce, he has returned to the country many times since then on business. He is also closely involved with a number of charity, arts and humanitarian organisations in Russia, including The Children's Burns Trust and the St Gregory's Foundation, of which he is a particularly concerned and committed Patron. His family background, his knowledgeable interest in Russia and its history and his mastery of the language have all helped to make him a respected figure in that country.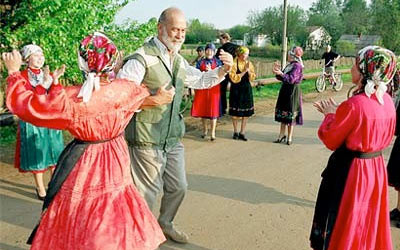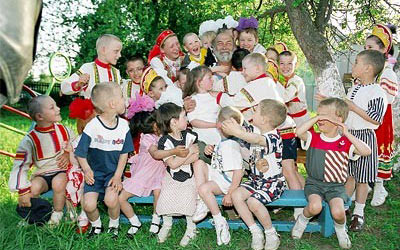 In 1998 an Honorary Doctorate was bestowed on him by the old-established Plekhanov Economics Academy. That same year he attended the formal re-interment of the bones of the murdered Romanov family in St Petersburg. In July 1999, Prince Michael led a Bentley Rally from Brooklands Museum to Moscow, covering the 1,700 miles in ten days and raising more than £25,000 for the Children's Fire and Burns Trust.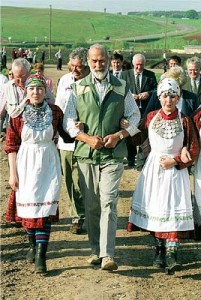 In 2002 Prince Michael was awarded the International Man of the Year Award by the Plekhanov Economics Academy. In 2003, His Royal Highness was awarded the 'Glory of Russia' by the Plekhanov Economics Academy and was made an Honorary Professor of the Sinerghia Economics and Finance Institute.  Later that same year, His Royal Highness led a Rally of fifteen vintage Bentleys from Yekaterinburg to St Petersburg as part of the celebrations for the Tercentenary of St Petersburg, in order to raise funds for the Children's Fire and Burns Trust and St Gregory's Foundation, as well as other charities. The total amount raised was over £120,000.
In May 2005, Prince Michael as Royal Patron, took part in part of the White Knights Ride in Russia, a motorcycle event, starting from Vladivostok and finishing at St Petersburg. The rally was to raise funds for The Prince Michael of Kent Foundation, set up to benefit health, education, culture and heritage in Russia.
On November 4th 2009 Prince Michael was presented with the Order of Friendship from President Medvedev, one of the highest orders in Russia,  for his work on Anglo-Russo relations. He traveled to St Petersburg in 2012 to accept an Honorary Doctorate from the St Petersburg University of Humanities and Social Sciences.