Marriage & Family
In 1978, in Vienna, Prince Michael married Baroness Marie-Christine von Reibnitz, daughter of Baron von Reibnitz and the former Countess Marianne Szapary.
Prince and Princess Michael have two children: Lord Frederick Windsor and Lady Gabriella Windsor.
Eighth in line to the throne at the time of his birth, the Prince lost his right of succession following his marriage because the Princess is a Roman Catholic and the Bill of Rights (1689) and the Act of Settlement (1701) excluded those who married Roman Catholics from the Succession. However, this provision was repealed by the Succession to the Crown Act (2013) and the Prince's place in the Succession was reinstated.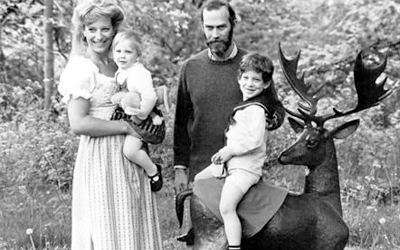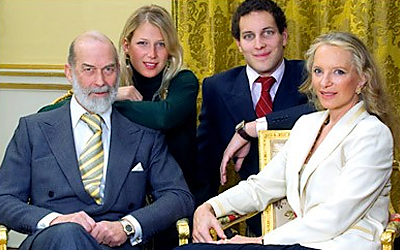 Lord Frederick Windsor, born in 1979, was an Oppidan Scholar at Eton and graduated from Magdalen College, Oxford in 2002 with a 2:1 in Classics. He now works for JPMorgan in London and is married to actress Sophie Winkleman. They have two children: Maud and Isabella.
Lady Gabriella Windsor, born in 1981, was educated at Downe House. On completion of her Degree reading Comparative Literature and Hispanic Studies at Brown University, Providence, Rhode Island, Ella began a career in writing for British publications.  She obtained her MPhil in Social Anthropology from Oxford University in 2012. Ella currently works as a freelance journalist and is married to Tom Kingston.